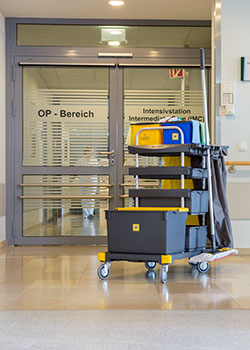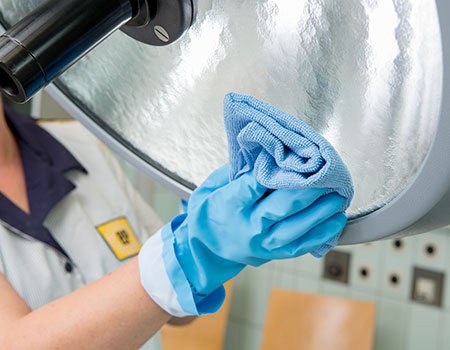 Hospitals & other
medical institutions
Hygienic cleaning and disinfectant cleaning
From doctors' offices to specialist clinics
There is no doubt that cleaning and hygiene in the health sector is about more than wellbeing and everything looking clean. Thorough cleaning and excellent hygiene is essential to the health sector. This is why we provide special training for employees who work with hygienic and disinfectant cleaning.
No matter where you may need us — in a hospital, a rehabilitation institution, a health station or specialist clinic — P&P always delivers excellent quality. You can always trust us — fully.
And there is one more thing you can rely on: We deliver our hygienic solutions to the health sector at affordable prices.
Please +47 51 66 10 10 if you have any questions about hygienic cleaning and disinfectant cleaning, or if you wish to receive an offer.
read more about our services within hygiene and disinfection
read more about our services for nursing homes and other care-giving institutions